Pajama Story time at Milwood Library!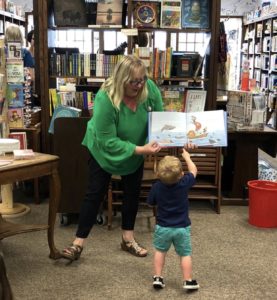 Milwood Public Library, Austin, Texas
6:00 – 7:00 PM
Join Author Cate Berry for a special PJ story time read aloud of Penguin & Tiny Shrimp Don't Do Bedtime! There will be a lively Q&A, a fun sing-a-long and crafts. Down with Bedtime & Up with Books!
CHICKEN BREAK, A COUNTING BOOK
BOOK RELEASE PARTY & LAUNCH!
SUNDAY, NOVEMBER 3RD
BookPeople Bookstore Austin, Texas
2:00 – 2:45 PM
Count up your flock and join author Cate Berry for the launch of her second picture book! There will be all kinds of fun counting, clucking shenanigans!